Redbank Valley
Community Center
430 Broad Street
New Bethlehem, PA. 16242
(814) 457-5033
[email protected]
.
ABOUT, MISSION, HISTORY & DIRECTORS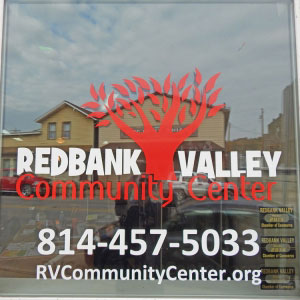 Redbank Valley Community Center is a 501(c)(3) non-profit organization. Each year the number of people utilizing our facility and our services is growing. The hundreds using RVCC and contributing to our events and programs are proving how generous they are and how much we needed this in our local community. Our overwhelming success is due to the time, talents, and treasures donated by the generous people in the Redbank Valley.
Through partnerships and collaboration, we have been able to establish programs that reach people of all ages in the community.
RVCC is available for community program sign-ups and as a meeting place. The community center has also become a hot spot for birthday parties and baby/wedding showers. Our doors are open to serve refreshments to people who attend the food pantry monthly. Participants are able to wait comfortably out of the elements for the opportunity to receive food from the local food pantry.
We continue to have a variety of monthly programs geared to elementary students and focused on education.
HISTORY:
The idea and need for a community center in the Redbank Valley Community came from leaders in the Leatherwood Church in 2011. Leatherwood Church, along with community members, churches, and other organizations began work on a vacant building that would become Redbank Valley Community Center.
The center achieved incorporation status in 2012 and, in 2013, by-laws were adopted with a newly elected board of directors.
The grand opening of the Redbank Valley Community Center was held in June 2014 with a formal ribbon cutting ceremony.
The purpose of the Redbank Valley Community Center is to provide an environment of encouragement, education, and entertainment to meet the needs of our community.
We are currently focusing on the physical, spiritual,   emotional, and developmental well-being of community members of all ages. This is being done through partnerships, events, and long term programming. Some of the quality programs currently being offered include:.
Weekly Senior Center
Community Youth Group
Open Computer Lab
"I Can" Project
Open refreshments during food pantry
Weight Watchers
Knitters/Crocheters Group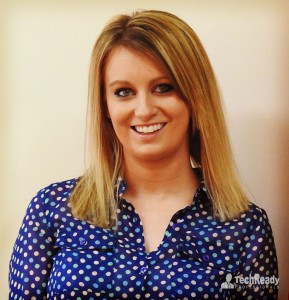 The Redbank Valley Community Center welcomes Jennifer Gold as the new Program Director/Business Manager. Mrs. Gold is an Alumnus of Slippery Rock University with a Bachelors of Science in Business Administration (specializing in Health) and the University of Pittsburgh with an Associate's degree in Liberal Arts.
She and her husband Blane, reside in New Bethlehem, Clarion County.
Mrs. Gold looks forward to supporting the Redbank Valley Community by developing and growing programs that support educational, spiritual, financial and family-oriented activities.
With the goal of growing the Center's volunteer base as well as maintaining a balanced budget, Mrs. Gold intends to use her experience in customer service, clerical administration, and business management.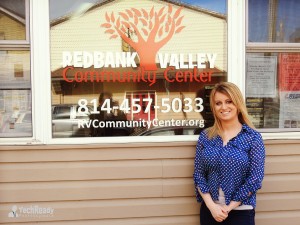 The mission of the Redbank Valley Community Center is to provide an environment of encouragement, education and entertainment to meet the needs of our community.
For more information about events, activities and volunteer opportunities, please visit the Community Center located at 430 Broad Street in New Bethlehem PA or visit our website: www.RVCommunityCenter.org
| Name | Position |
| --- | --- |
| Rhonda McMillen-Toth | President |
| Linda Ferringer | Vice Pres. |
| Amy Young | Treasurer |
| Wendy Barrett | Secretary |
| | |
| Gordon Barrows | Director |
| Regina Mastillo | Director |
| Alisha Hibell | Director |
| Kara Raybuck | Director |
| Dr. John Gareis | Director |
| | |
| | |
|   | |